WELCOME TO IESL
Instrumentation Engineering Services Ltd. (IESL) has been established to render services on calibration, repair and maintenance of measuring equipments. It was established by Managing Director Late Mr. Rukan Ud Doula in 2008 under companies act as a private limited company. IESL calibration scope covers mechanical, dimensional, volume, mass, pressure, flow and temperature for various industrial applications..
Why IESL
IESL is accredited on 44 parameter (Temperature, Pressure, Humidity, Length, Weight, Balance, Volume, Time, RPM, Lux etc.) which is maximum in Bangladesh. IESL calibrate maximum instruments from Singapore. But, for Covid-19 situation IESL is calibrating maximum instruments from different Lab of India, also calibrate some major instruments from USA, UK and Germany. IESL have 6 calibration laboratory on different parameters..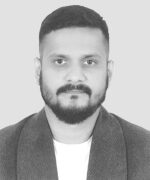 Need to add a short description
"Our support team is waiting to hear from, write your requirements and our team will reply you within the shortest time."
.